L'agguerrito contabile di Ben Affleck è protagonista di un crime movie che mescola con originalità l'autismo e l'eroismo. L'edizione 4K UltraHD di Warner Bros. aggiunge qualche particolare al già ottimo trasferimento in Blu-ray. Purtroppo nulla di trascendentale.
Christian Wolff (Ben Affleck) è un matematico autistico che ha più affinità con i numeri che con le persone. Lavora come contabile freelance per alcune delle organizzazioni criminali più pericolose del mondo. Messo sotto pressione dalla divisione anti-crimine del Dipartimento del Tesoro, assume l'incarico di un nuovo cliente: una società robotica d'avanguardia in cui un'addetta alla contabilità ha scoperto un buco di milioni di dollari. Non appena Christian individua le falsificazioni dei documenti avvicinandosi alla verità, il numero delle vittime inizierà ad aumentare.
Gavin O'Connor, dopo Warrior e Pride and Glory, continua a tratteggiare personaggi dalla forza bruta, in cui ciò che li affligge è anche l'elemento che li nobilita. E' il caso del Christan Wolff di Ben Affleck, un contabile afflitto dalla sindrome di Asperger. Dolore e gioia. Se da un lato Christian si è costruito un'accettabile quotidianità sulla ripetizione di attività abitudinarie, sottobanco invece adotta quella genialità matematica per gestire i conti di pericolosi trafficanti d'armi.
Come buona parte delle personalità che affascinano il regista, il contabile di Affleck ha un rigido codice morale mirato alla soluzione di ogni irrisolto, anche nel più terribile dei modi.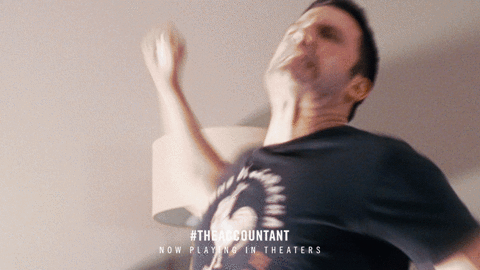 La mono espressività di Affleck, qui rigidamente eretto, dallo sguardo intenso, impassibile e dalla voce pacata, è funzionale alla storia. I migliori momenti lo vedono assieme alla più socievole Anna Kendrick quando in un momento di flirt la scioltezza di lei si scontra con la rigidità del protagonista. Affleck è molto bravo ad esprimere la durezza di una corazza sotto cui si nasconde l'ardente desiderio di comunicare col prossimo, scherzare ed afferrare il non-detto di una battuta.
Come già accadeva in Warrior, lo scontro costruito sui pugni e calci in The Accountant ha funzione diegetica: racconta anni di soprusi e di mentalità militare. Ed è questa la forza del film: lasciare una storia di origini altrettanto affascinante in background, sfocata, mostrandone solo gli sviluppi a suon di botte e spari, combattimenti ben coreografati e primi piani di espressioni apatiche. The Accountant si affida all'intelligenza dello spettatore surclassando le facili spiegazioni che ne avrebbero appiattito la trama.
Questo approccio inevitabilmente causa problemi di ritmo. Alcuni nodi centrali sembrano risolversi frettolosamente. Altri rimangono nel mistero. Tuttavia gli va riconosciuta l'eleganza di far interagire unicamente i corpi, anche nei segmenti più brutali, che c'è da rincuorarsi che un prodotto simile sia stato ben recepito al botteghino domestico.
VIDEO
Se cercate un titolo 4K dal dettaglio tagliente che segna inconfondibilmente lo stacco dal fratello Blu-ray in Full HD: The Accountant non è il titolo giusto. Il trasferimento in 2160p dell'ultima fatica di Ben Affleck rispecchia in tutto e per tutto il girato originale. Catturato per la maggior parte in pellicola a 35mm, le immagini di The Accountant abbondano di sottile grana propria della celluloide. Gli integralisti della nitidezza obietteranno che molte immagini sono soft, un po' troppo morbide.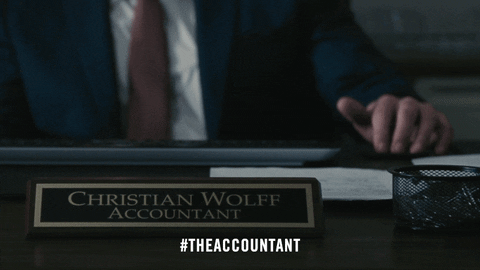 Eppure non mancano primi e primissimi piani minuziosi, specialmente per i visi di Ben Affleck e J.K. Simmons, decisamente vibranti e di una colorazione naturale. Il trasferimento ha un look cinematografico: contrasto e gamma si assestano su ottimi livelli, i personaggi godono di un'ottima profondità; le sagome risultano tridimensionali, ben distaccate dai fondali. Il livello dei neri è profondo, scuro e ben evidenziato rispetto alle altre tonalità.
Talvolta il quadro si illumina in una scena d'interni e le ombre perdono consistenza. Fortunatamente accade di rado.
La cromaticità è sostanzialmente dark, pensata per oscurare le ombre e gli angoli delle abitazioni, dei vicoli e degli interni delle vetture. E' raro che un indumento o un elemento delle scenografie spicchi a livello fotografico: gli appunti scritti col pennarello rosso sulle vetrate dell'ufficio sono uno sporadico caso in cui una tinta viva eccelle sulla neutralità del panorama.
AUDIO
La lingua inglese è proposta in DTS-HD Master Audio 7.1 e 5.1 alla codifica di 24 bit mentre l'idioma italiano, in compagnia di francese, tedesco, spagnolo (tutti gli idiomi sono riassunti nella scheda di riepilogo sotto) deve accontentarsi di un Dolby Digital 5.1 poco performante.
The Accountant è una pellicola incentrata sui dialoghi. Il contabile Christan Wolff non è dei più comunicativi, infatti le sue parole sono spesso smorzate, sospirate, come se non fosse davvero interessato che l'interlocutore ne colga il pensiero. Nella codifica lossless inglese in alcuni frangenti si preferirebbe che la voce di Affleck si sentisse più marcata e distinta sui rumori.
Nella controparte italiana, complice il doppiaggio, i parlati sono più prioritari sul resto delle sonorità.
Pur vivendo di silenzi e dialoghi centralizzati, il mix di The Accountant sconquassa il salotto quando necessario. Le sparatorie e gli scontri a corpo suonano vigorose e tridimensionali. Il subwoofer è picchiettante quando Wolff spacca le finestre col suo fucile Barrett M82A1M. La dinamica surround, anche se relegata a pochi segmenti action, dimostra di non esser dormiente. La colonna sonora minacciosa di Mark Isham è strepitosa nello sparpagliare tensione prima di un grosso colpo di scena finale.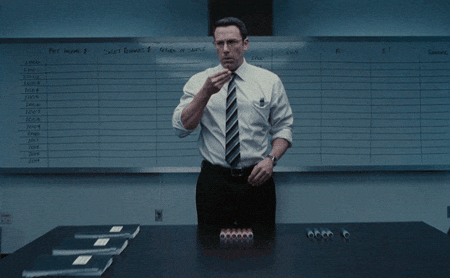 Quel che più stupisce di The Accountant, al di là dei panning e localizzazione degli spari, è la robustezza di alcuni effetti sonori, specialmente quelli che si considerano ormai sviluppati alla perfezione. Si pensi alla scazzottata di Wolff ragazzino ad inizio film. In quel segmento la pioggia tintinna sul cofano dell'auto. I tergicristalli dal movimento rallentato suonano più tumultuosi del previsto. Vibranti e avvinghianti, come se scacciassero i flashback che da lì a poco si insinueranno nella mente del contabile.
E' proprio quando la cinepresa si inoltra nei turbamenti dell'adolescenza che il mix sfoggia le sonorità più inusuali. Il montaggio è molto veloce, servirà un secondo ascolto per apprezzarne al meglio il connubio.
Purtroppo nel mix italiano molte delle sfumature si perdono.  I parlati si fondono con la soundtrack in un ecosistema dai confini limitanti. Il mix non può respirare e, anche gli effetti sonori più violenti, sono inscatolati in un codec che inevitabilmente comprime lo sviluppo delle frequenze più basse.
E' inaccettabile che il cinefilo inglese possa scegliere di ascoltare il film in 5.1 e 7.1 mentre lo spettatore italiano deve accontentarsi di una codifica vetusta su un supporto che dovrebbe ambire alla massima fedeltà visiva e sonora.
EXTRA
Inside the man (10:38)
Behavorial Science (08:04)
The Accountant in Action (07:14)
La sezione extra propone tre featurette piuttosto brevi: si alternano sguardi al backstage, dichiarazioni del cast (attori, regista, produttori e sceneggiatori). Il montaggio è decisamente serrato e non concede introspezioni significative. Riflessioni sull'autismo e come la particolare tematica si sia riversata al cinema negli anni scorsi non sono contemplate.
E' un vero peccato che un crime movie inusuale come The Accountant (negli States è il miglior esordio di sempre per Ben Affleck dopo l'Amore Bugiardo) non goda di materiale aggiuntivo decoroso. Purtroppo gli extra qui proposti non rendono l'idea delle difficoltà di lavorazione sul set né del piglio originale (in difetto di un uomo diventa forza e opportunità per un'azienda ndr.) su cui è costruito lo script.
UHD vs BLU-RAY
The Accountant nasce da un girato a pellicola 35mm, finalizzato digitalmente in un master 2K (digital intermediate), upscalato a posteriori per l'edizione 4K UltraHD qui in esame.
Come buona parte degli altri titoli targati Warner Bros. che non sono nativi in 4K, il contabile di Gavin O'Connor non esibisce delle marcate differenze rispetto alla copia in Blu-ray standard. Il dettaglio risulta quasi invariato, a parte alcune texture sul vestiario e sulle mura delle abitazioni che in 4K appaiono più scolpite.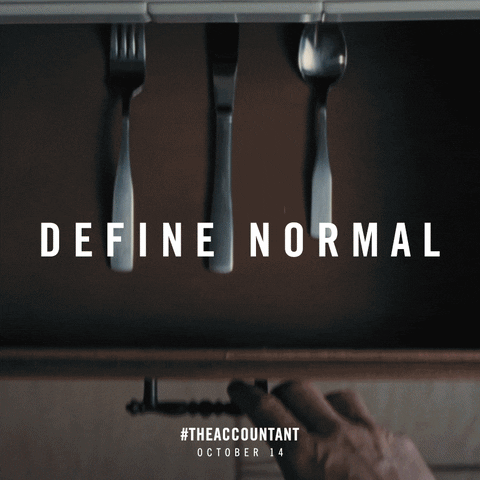 La fotografia di Seamus McGarvey non spinge il sensore delle cineprese Panaflex a catturare il dettaglio iperrealista . E' una questione di inquadrature e di sentimentalismo del campo visivo: sono tanti i bokeh, gli sfocati e i segmenti shaky.
Il campionamento HDR non sconvolge i colori visti sul Blu-ray: la tinta neutra rimane la medesima. Si avverte un contrasto più spinto in alcuni frangenti, ad esempio quando Affleck spara a distanza e quando l'agente Medina racconta al superiore Ray King il passato della sorella nella casa abbandonata di Wolff.
Non si può certo ritenere il 4K di The Accountant un cattivo trasferimento, dal momento che la visione acquisisce qualche lieve miglioramento rispetto alla traccia in 1080p; bensì è lecito domandarsi la necessità di un'edizione in UltraHD così poco distante da quella classica in Full HD.
TESTATO CON: TV Sony 55XD9305, UHD player Panasonic DMP-UB900
Blu-ray disponibile su dvd-store.it
The Accountant [UHD & Blu-ray]
Pro
Un crime movie di stampo autoriale: vorremmo vedere più titoli così
Traccia video molto cinematografica e fedele al girato in pellicola
Robustezza audio su effetti sonori scontati come la pioggia
Extra sintetici ma divertenti

Contro
Audio italiano in Dolby Digital 5.1
Proviene da un master DI 2K
Miglioramento in nitidezza non sempre tangibile
Il contributo dell'HDR è quasi invisibile

Riepilogo
Titolo originale: : The Accountant
Prodotto da: : Warner
Distribuito da: : Warner Home Video
Durata: : 127'
Anno di produzione: : 2016
Genere: : azion, crime
Regia: : Gavin O'Connor
Interpreti: : Ben Affleck, Anna Kendrick, J.K. Simmons, Jon Bernthal, Jeffrey Tambor, Cynthia Addai-Robinson, John Lithgow, Jean Smart, Andy Umberger, Alison Wright, Jason Davis, Robert C. Treveiler, Mary Kraft, Seth Lee, Jake Presley
------
Supporto: : 1 BD 66 + 1 BD 50
Aspect Ratio: : 2.40:1
Codifica Video: : HEVC/ H.265 4K (2160p) || MPEG-4 AVC (1080p)
Audio: : DTS-HD Master 5.1: Inglese - Dolby digital 5.1: Italiano, francese, tedesco, turco|| DTS-HD Master 5.1 : inglese - Dolby digital 5.1: Italiano, Ceco, Francese, Tedesco, Polacco, Portoghese, Spagnolo
Sottotitoli: : Italiano, Inglese, Ceco, Francese, Tedesco, Polacco, Portoghese, Spagnolo, Danese, Olandese, Svedese, Norvegese, Cinese, Arabo, Finlandese, Coreano